Treasure Valley
TREASURE VALLEY AREA INFORMATION
SELECT AN AREA: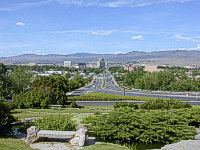 Treasure Valley Growth
Boise, Idaho's capital city and the economic engine of the Treasure Valley, has grown from a small town with a population of only 35,000 in 1960 to a major metropolitan area with a city population of 190,000 today. Boise combines incredible outdoor assets with a growing number of cultural activities. The city boasts 90 parks, several of the larger ones on the Boise River, which runs through the heart of the city. One of the newest parks is Kathryn Albertson Park, designed as a walking park and nature preserve and home to thousands of migratory and resident wildlife. About a mile east is Julia Davis Park, a cultural, historic and artistic gateway into the heart of the city. Within the park are the Rose Garden, Zoo Boise, Boise Art Museum, Idaho State Historical Museum, the Black History Museum and the Discovery Center. Near it is the new Idaho Anne Frank Human Rights Memorial, the Boise Library and the Log Cabin Literary Center.
The Boise River
The Boise River is skirted by over 25 miles of paved Greenbelt from Discovery Park and Lucky Peak Reservoir east of town, to Eagle Island State Park eight miles west. The Greenbelt is perfect for joggers, bikers and bladers, and the Boise River, open for year-round fishing, is dotted with tubers and rafters in summer.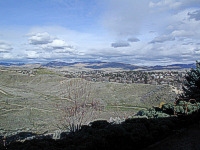 The Foothills
The foothills on the city's northern boundary contain numerous hiking trails and nature paths. The city's recently developed open space plan was designed to assure that residential growth in the desirable foothills allows plenty of open space for residents and visitors to explore. Sixteen miles farther north, Bogus Basin Ski area provides over 2600 acres of terrain for cross-country and downhill skiers and snowboarders.